NOW TAKING WEX, VOYAGER, & MASTERCARD FLEET CARDS!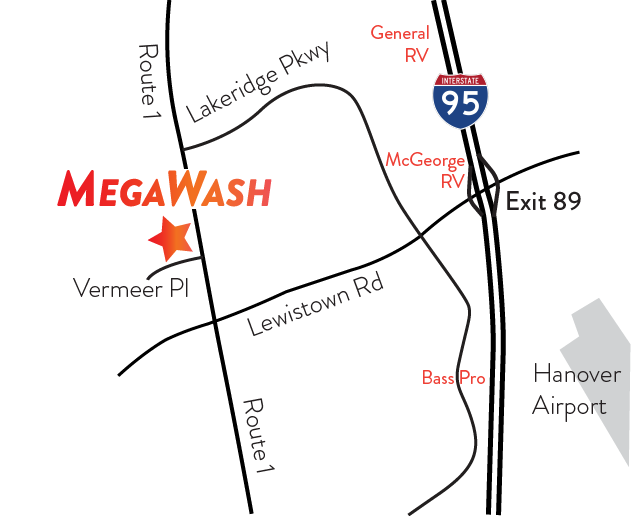 ASHLAND CAR & RV WASH
Ditch your run-o'-the-mill churn-'n-burn express tunnel. Quit waiting 2 hours behind tractor-trailers to wash your RV. Don't waste big bucks on a sloppy wax job. We can do it all, better, faster, and at a great value at MegaWash car wash & RV wash in Ashland VA. Big or small, we wash 'em all.
MegaWash welcomes vehicles of virtually any size. If our 75′ touchless tunnel can't fit your vehicle, our 100′ large vehicle wash definitely can. Want to wash it yourself? Our 3 self-serve bays with 11′ clearance are here for your boat, motorcycle, utility trailer, or Ferrari. Customers are raving about our quality.
After your wash, visit our Buff & Shine Bay for the ultimate paint polish and protection treatment. And enjoy our free vacuums before you head back out on the road. Monthly club membership coming soon.
And if you need a place to store your boat or RV, Mega RV Storage has you covered (literally) right next door. Storage customers enjoy discounts at MegaWash for both RVs and passenger vehicles! If our storage is full, our sister facilities in Glen Allen, Williamsburg, and Rockville can also help with your RV storage needs.
OUR CAR WASH & SELF SERVE BAYS ARE OPEN 24/7.
OUR RV WASH TUNNEL AND OUR GLOSS POLISHING SERVICE ARE OPEN MON-SAT 9am-5pm.
DOWNLOAD THE NEW MEGAWASH APP!
$$ Initial download credit towards car or RV wash purchases!
Membership is tied to YOU, not your vehicle – wash more than one car!
$29.99 per month
24/7 access
Lots of features
Loyalty discounts
Fleet accounts


24/7 AUTOMATIC CAR WASH TUNNEL
Touchless wash at unheard-of speeds
Wash & dry in 4 minutes or less
Accept up to 7'6" tall vehicles
Gentle chemistry & pressure jets clean without scratches, damage, or paint swirls
Free vacuums for tunnel customers
Monthly wash club memberships available
Complimentary gentle attendant brush scrub on our top two washes during staffed hours
Wash equipment provided by Oasis Car Wash Systems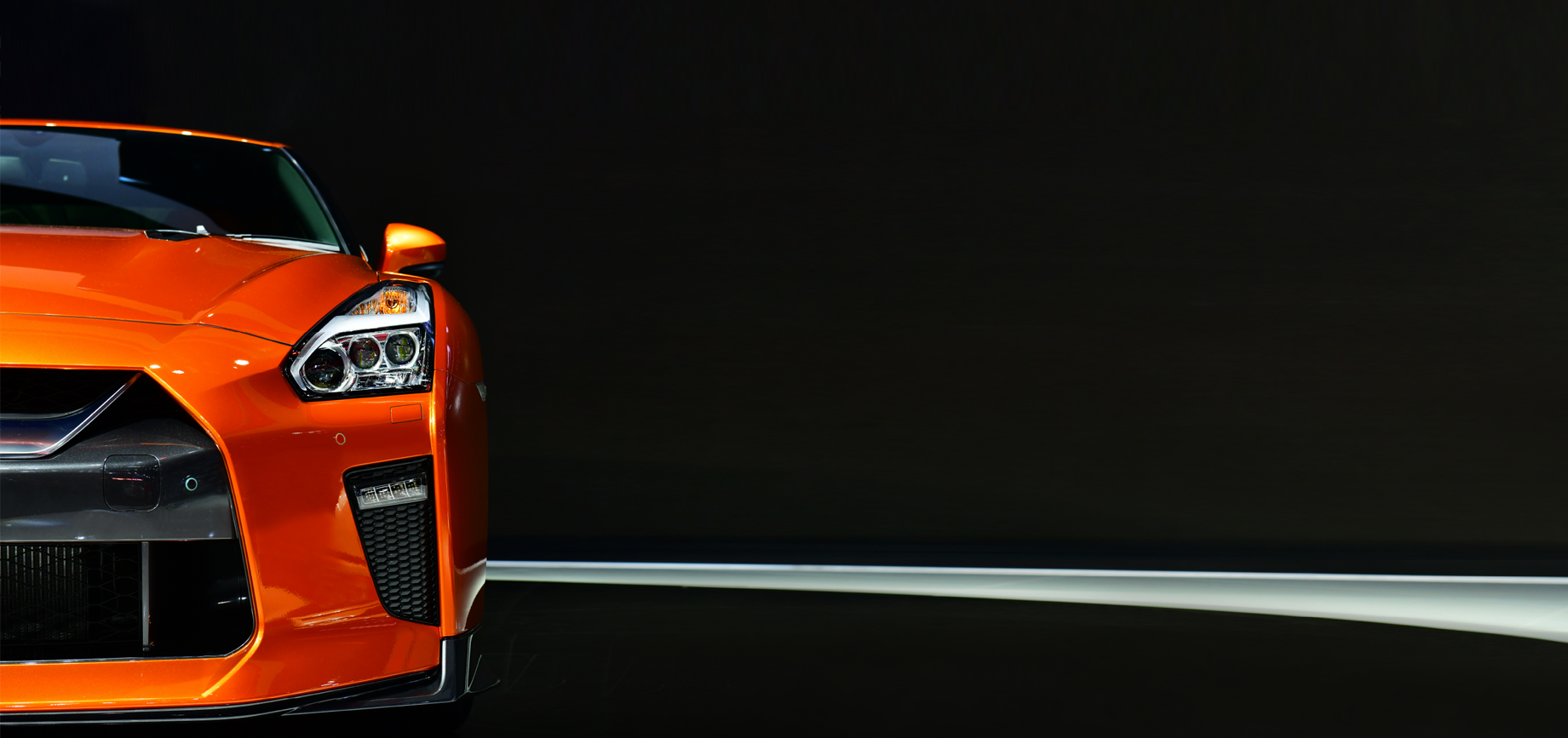 HIGH-GLOSS POLISH BAY
MegaWash offers the best car-care value around – a 12-minute automatic paint-protective polish treatment unavailable anywhere else in the Richmond / Ashland market. Rejuvenate your paint quickly, affordably, and regularly. Wash with us and your car will look newer longer!
Our glossy polish heals scratches and enhances paint luster and glow. Then a polymer sealant protects against UV rays, acid rain, sap and bird droppings, and causes dirt to slide right off at your next wash.
Available Mon-Sat 9am-5:30pm.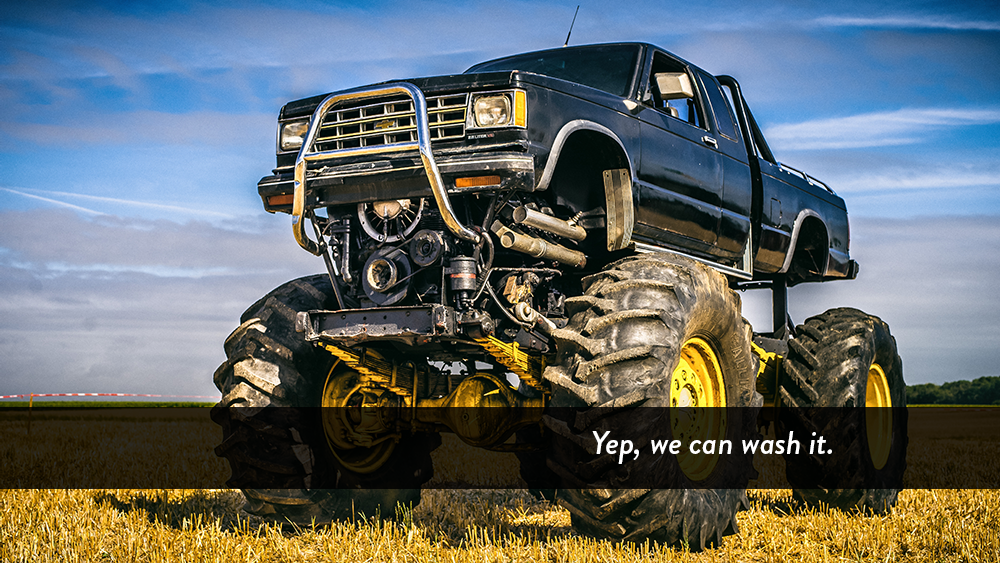 RV WASH & LARGE VEHICLE WASH
SPOTLESS, FAST, AND A GREAT VALUE. TOUCH-FREE, BRUSH, OR BOTH!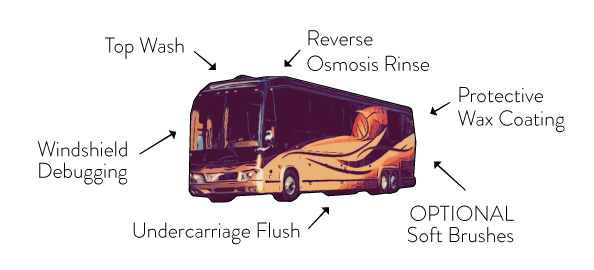 Attendant run automatic wash bay
Vehicles 63'+ long and 13'6″ tall
Complete wash in 15-20 minutes – including the top!
Option of Soft Brush AND/OR Touchless Pressure Jets
Bug removal service
Available Mon-Sat, 9am-5:30pm
Fleet discounts, invoicing, and app tracking available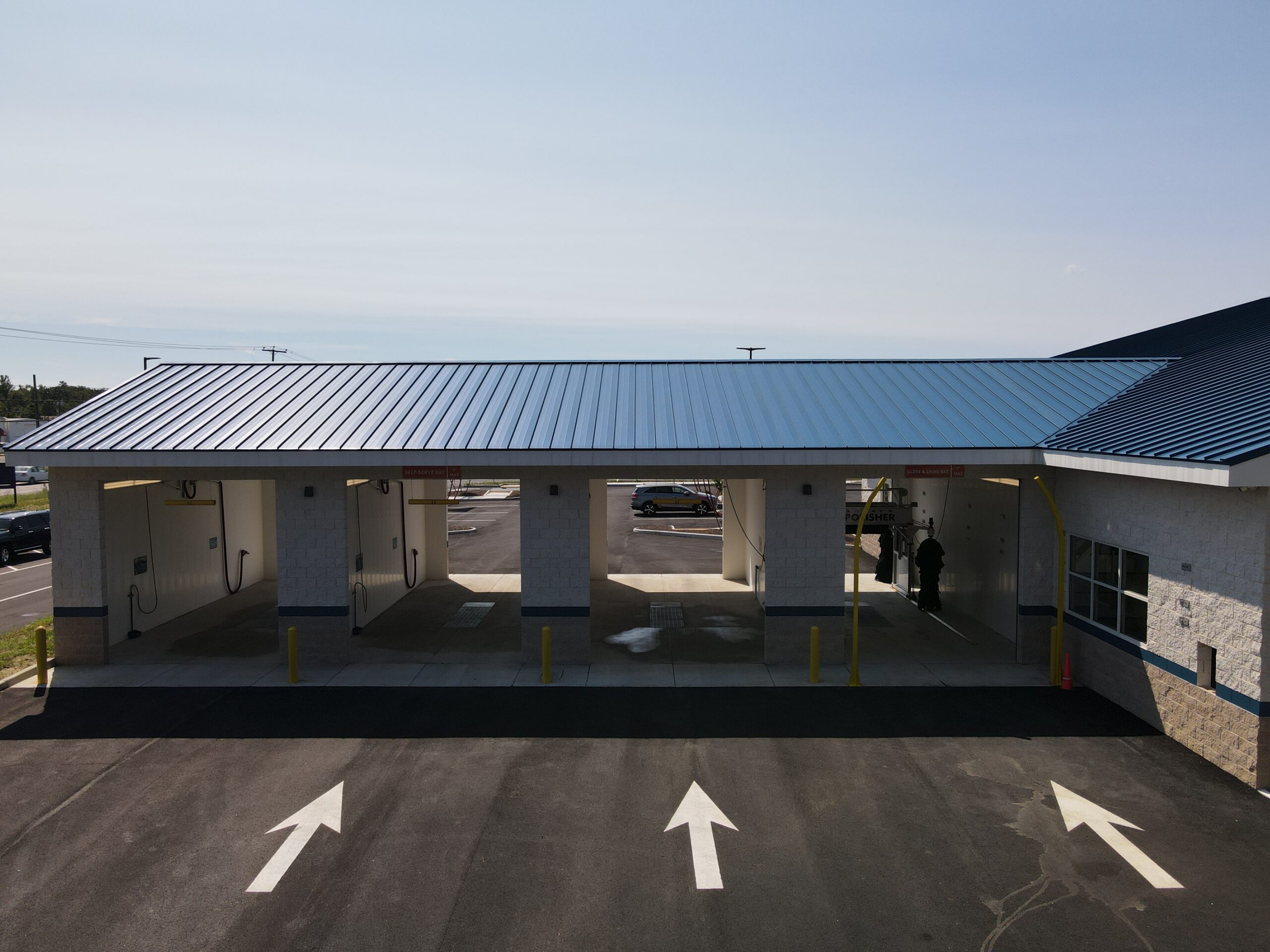 ASHLAND SELF-SERVE CAR WASH BAYS
24/7 access
Powerful air dryers available
Wash anything that fits in the bay
Please be careful not to tear our hoses off with your vehicle!
Utility trailers
Motorcycles
Boats
Even self-serve customers enjoy FREE VACUUMS
11′ Clearance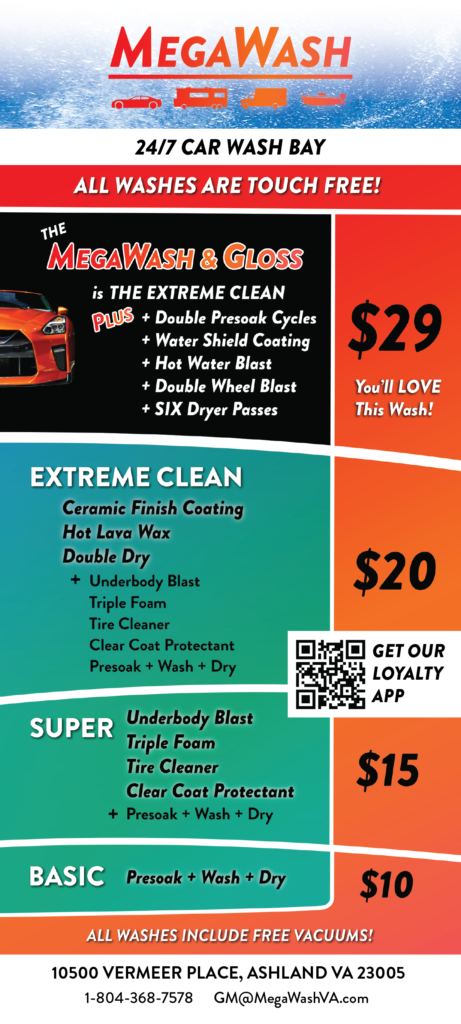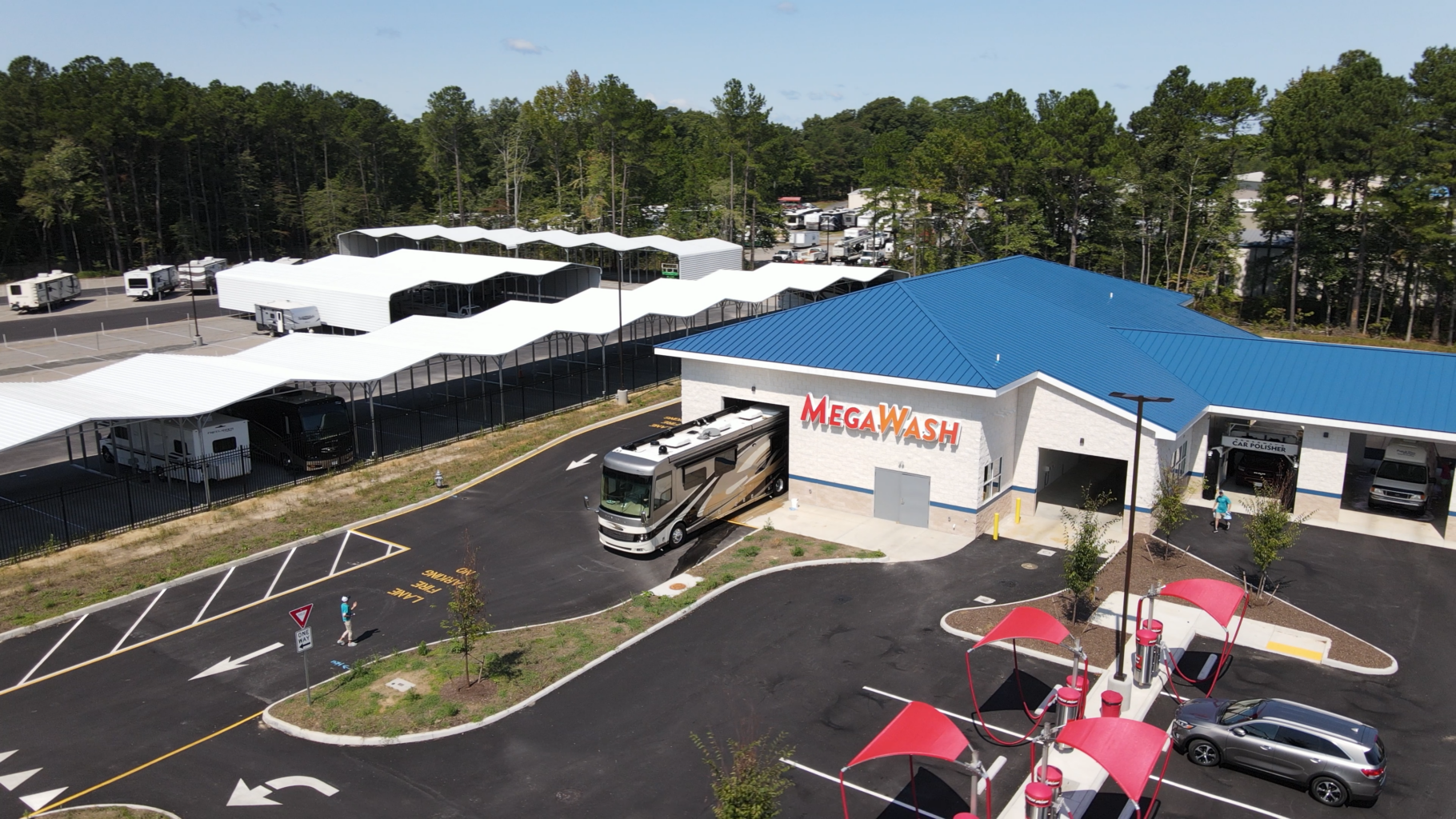 10500 VERMEER PLACE, ASHLAND VA 23005 (On Rt. 1)